Brand New Slateface tunes!
Voices
Nothing Left to Say (Special extended version)
Hardened Hearts (All New Remix!)
Echoes (Brand new re-release! New parts!)
Click songs to listen (option to
download after you click)
Upcoming Shows!
Saturday, May 3rd @ The Lucky Dog,  Worcester, MA 8:00 PM
Friday, May 23rd @ Local Burger, Keene NH, 9:00 PM All Ages
More show dates to come!
More Slateface music: 
With Friends Like These 
Answer of the Day
Hollow
Betrayal
In the Light
Be sure to check out the Merch page! – Slateface Ts are available for purchase online.
Slateface Merch is now available at Indie Music, 307 Elm St. Milford, NH!  Pick up Slateface T's, Necklaces and Decals!
JOIN THE REVOLUTION!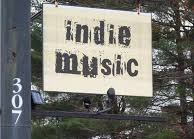 Parental Advisory: Despite the screaming guitars and scary appearance,
this music contains NO profanity or obscenity!!!